2008 INTERNATIONAL ALCHEMY CONFERENCE
NETWORKING INFO for ATTENDEES, SPEAKERS, & EXHIBITORS
---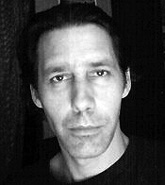 ROBERT ALLEN BARTLETT is a practicing alchemist and author. A natural born scientist, Robert's interest in geology and the sciences in general prompted him to construct his own home laboratory when only 9 years old. Roberts interest in the ancient use of natural materials lead him to the study of alchemical works at the age of 12, and it has become his lifelong passion. In 1974, he left San Jose State University to pursue an intensive course of alchemical study at the Paracelsus Research Society (later Paracelsus College) under the guidance of Dr. Albert Reidel (Frater Albertus). During this time, Robert lived in central Idaho where he performed personal research on botanical materials and worked underground mining antimony (an important alchemical resource). By 1976, at the prompting of Frater Albertus, Robert returned to college at Boise State University to complete his degree in chemistry with the view of working at the newly formed Paralab, a commercial offshoot of Paracelsus College. During this time Robert was also employed as a geochemical assayer for the mining industry. In 1979, he received his B.S. degree chemistry and immediately began work at Paralab as Chief Chemist. Working closely with Frater Albertus, Robert developed a wide range of mineral and metallic preparations following Western and Eastern alchemical traditions for applications in alternative health care. Later, he was selected by Frater Albertus to become a Director of Research at Tristar, the future vision of Frater Albertus which would combine the Paracelsus College, Paralab, and a Healing Arts Center into one complex. Unfortunately with the death of Frater Albertus in 1984, both the college and Paralab closed its doors and the Tristar dream was never realized. Robert's pursuit of alchemical research never diminished, as he continued his chemistry career as a research scientist for new ceramic materials, then later as the Chemistry Department Manager for a large materials testing laboratory. In this new environment, he was able to document and perfect alchemical experiments using the very latest in scientific instrumentation. Robert is currently living in the Pacific Northwest with his wife and two daughters where he has been teaching classes and giving workshops on practical alchemy since 2002. He has currently been working closely with Bastyr University in Kenmore Washington, presenting Herbal and Medical Alchemy to the Community. He is an instructor with Flamel College and will be presenting the Spagyrics Workshop at the conference. He also produces a line of spagyric and homeopathic mineral salts under the Terre Vitae label, as well as the Eagleheart spagyric tincture line, taking over for Paul Randak. He has produced two books, Real Alchemy, a Primer of Practical Alchemy, and his latest, The Way of the Crucible. Both books available at www.LuLu.com. His website is www.RealAlchemy.org.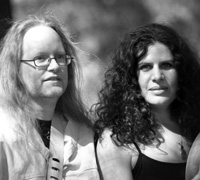 PHIL CAMPBELL and ANNIE ARONSON have decades of musical and spiritual experience, including alchemy, astrology, drumming, magick, music, tai chi, tao, tarot, yoga. Their workshops have been enthusiastically received at the Ancient Ways Festival, San Francisco Free Folk Festival and other venues. Their band is called "Hobbyhorse," and their music often carries alchemical meaning. For instance, their song "Fire and Snow" is about Moll Dyer, a woman who was persecuted as a witch in Leonardtown, Maryland back in the late 1600's. According to legend, Moll Dyer was a mysterious woman who lived alone and had knowledge of herbal healing. During a harsh winter, the townspeople became suspicious of her and accused her of being a witch. They came to her door one night and set her house on fire. Moll fled to the nearby woods. She collapsed on a rock, balanced one hand upon it, and raised the other while calling a curse down upon the town. A young boy found her the next day. On the rock was burned an impression of her hand and knee. In 1975, a historian located the site where her house may have been. Not far away was a large 875 pound boulder with what looked like the marks of Moll's hand and knee. Our song brings to life Moll's last moments when she is trapped between the extreme elements of fire and snow. Phil is currently an alchemy student at Flamel College. The Alchemical Secrets of Music Workshop is taught by Phil and Annie. Read an Interview with Phil. Read an Interview with Annie. Email: annie@hobbyhorsemusic.com. More music and information is available at www.hobbyhorsecafe.com.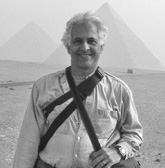 DR. THOM CAVALLI (Ph.D.) is a practicing Jungian psychologist, writer, artist and teacher. He is a member of the Alchemy Guild and the Hermetic Society. Dr. Cavalli's breakthrough book, Alchemical Psychology, Old Recipes for Living in the New World (Putnam 2002), has become available in Europe, South America and recently, in Korea. Thom received his doctorate in psychology from the California School of Professional Psychology in San Diego in August 1979. His dissertation work was a phenomenological study of the trickster archetype, alchemy and the use of mind-altering drugs. The theme of his dissertation was condensed and published in ARCHE in an article entitled The Cosmology of Chance. Dr. Cavalli has been in private clinical practice for over twenty-five years. In that time he has been licensed as a psychologist, family therapist and a Qualified Medical Examiner. He has provided many seminars and workshops to religious, magical, academic and community groups on Jungian and Alchemical topics. Organizations that have sponsored Dr. Cavalli's presentations include the first International Alchemy Conference, the Esalen Institute, the Philosophical Research Society, the University of California at Irvine, the California Graduate Institute, the Scottsdale Center for the Arts, the C.G. Jung Institute of Los Angeles, the Bowers Museum and the American Psychological Association. He has appeared on national television, interviewed by an independent filmmaker at the Alchemy conference in Prague, and recorded on radio at the University of California, Irvine. Recently back from exploring the major mythic sites of ancient Egypt, Thom is currently working on a new book that explores the Egyptian God of the Dead, Osiris, the god's myth and alchemical meaning. For further information, visit his website, www.AlchemicalPsychology.com. His office is located in Santa Ana, California where he can be reached by calling 714.731-3238 or email at illavac@hotmail.com.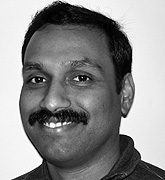 DR. PRADHEEP CHHALLIYIL is a biochemist who works as a senior scientist at Genetic-ID Inc., which develops techniques to detect genetically modified organisms in food. He received his doctoral degree in cancer biology, and is known for identifying a novel anti-cancer compound from the plant Cleistanthus collinus. This important discovery was patented. In 1997, and Dr. Chhalliyil was the recipient of the Anna Gold Award for the best cancer research in India. He worked as a post-doctoral fellow at the Roswell Park Cancer Institute in Buffalo, New York, and then moved to Genetic-ID Inc. in Fairfield, Iowa, where he lives with his wife Priya and son Pranav. He is the author of Journey to the Source, a book about decoding the matrix trilogy (www.matrixjourney.com). He is also the founder of the Sakthi Foundation (www.rightawareness.com). He lectures at various conferences on consciousness studies and focues on combining both ancient and modern scientific knowledge. His recent talk at Yale University was well received by the academic community. (http://www.sacaaa.org/SAC%202008%20Proposed%20Program.pdf). Email: pradheepkumar@hotmail.com.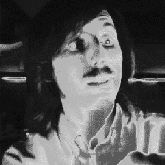 DR. KEVIN DUNN is a professor of chemistry at Hampden-Sydney College in Virginia. He attended the University of Chicago and has a Ph.d. in Chemical Physics. His research focuses on magnetic resonance and the vibrational characteristics of molecules. Kevin is a practicing alchemist and magician who combines his talents and insights into an amazing performance of chemical magic. His has performed and lectured around the country on the magic of molecules and is considered one of the country's pre-eminent parachemists. He is the author of Caveman Chemistry, a hands-on guide to the history of chemical technology. His email is cavema2@cavemanchemistry.com and his website is www.cavemanchemistry.com .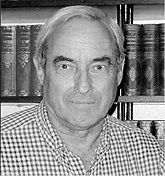 DR. BRUCE FISHER (Ph.D.) worked as a professional chemist and college professor for 40 years, having received a B.S degree in chemistry at the University of Pennsylvania in 1952 and a Ph.D. degree in organic chemistry from M.I.T in 1957. His professional accomplishments include the development of a new artificial kidney dialysis membrane, as well as several new synthetic polymers and specialty elastomer compounds, for which he received numerous patents. He also worked at the Advanced Research Projects Agency of the U.S. Department of Defense in the area of ballistic missile defense and reentry phenomenology. He retired in 1995 to devote his energies to teaching, lecturing, and writing on philosophic and metaphysical topics, and is the author of over 20 books covering such diverse topics as spiritual alchemy, kabbalah, occult anatomy, St.-Germain, Pythagorean numerology, the Gurdjieff teachings and music as the expression of the soul. Several of his books are in Joost Ritman's Biblioteca Hermetica in Amsterdam. He has been a student of the ancient wisdom teachings for over 30 years, and has the unique ability to integrate Eastern mysticism and Western occultism with modern scientific views. He was for five years a regular lecturer at the Philosophical Research Society in Los Angeles, founded by Manly P. Hall, as well as involvement in several Rosicrucian organizations. He resides in Prescott, Arizona with his wife, Suzanne, who is also a teacher and student of music and metaphysics. http://myweb.cableone.net/subru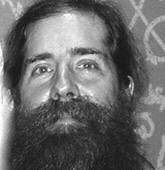 JOHN MICHAEL GREER is one of the world's leading Hermeticists and author of more than a dozen books on the Western mystery traditions. He began studying with the Golden Dawn in his teens and followed the "golden thread" of esoteric teachings into a wide range of subjects from martial arts and Asian mystical traditions to environmental science and sacred geometry. John graduated magna cum laude from the University of Washington with a degree in the Comparative History of Ideas, and his first book Paths of Wisdom: Cabala and the Western Tradition was released by Llewellyn in 1996. Believing that many modern esoteric groups had lost contact with sacred Nature, he began studying in the Druid tradition and is now the Grand Archdruid of the Ancient Order of Druids in America. He is also a practicing geomancer and devout student of sacred geometry. Among his many books are Inside A Magical Lodge, Earth Divination & Earth Magic: A Practical Guide to Geomancy, Natural Magic, The Encyclopedia of Natural Magic, The New Encyclopedia of the Occult, Learning High Magic, Druidry: A Green Way of Wisdom, and Encyclopedia of Secret Societies. Interview at www.twpt.com/johnmichaelgreer.htm. Email: info@aoda.org. Website: www.AODA.org.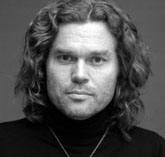 DR. BARON GUDNI GUDNASON VON THORODDSEN (Ph.D.) is a spiritual alchemist and teacher. He began his quest for deeper knowledge as a young man and at an early age was initiated into the Hermetic Order of the Golden Dawn in England. He continued his study of the Hermetic teachings at a secret school in Salzburg, Austria, that taught alchemy in the old way; a Christian Kabbalah school in Bern, Switzerland; a Kabbalistic alchemy school in Madrid, Spain; an astrology school in Cairo, Egypt; a shamanic alchemy school near Alexandria; a Tantric school in the Congo, at other esoteric schools in Romania and Sweden, and studied other traditions at several schools in Tibet, India, and Japan. He also studied the ways of traditional human culture and was awarded degrees in business and psychology, and he is the recipient of many humanitarian awards. After 16 years of study, Gudni founded his own school and is now a respected international teacher of the Hermetic arts. Rocky Mountain Mystery School, 83 Galaxy Blvd. Unit 3, Toronto, M9W 5X6, Canada (Phone: 416-625-3470). World Headquarters: Rocky Mountain Mystery School International, Honbu Dojo, 3-31-11 New Life Center, Nishiwaseda Bekkan 2nd Floor, Nishiwaseda, Shinjuku-Ku, Tokyo 169-0051, Japan (Phone: 81- 3-3205-0777). Email: ggudnason@rmmscanadianhq.com. Websites: www.rmmsint.com and www.fratergedrm.com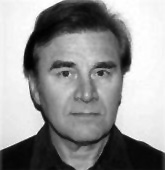 DENNIS WILLIAM HAUCK is a practicing alchemist, author, consultant, and lecturer working to facilitate personal, institutional, and global transformation through the application of the ancient principles of alchemy. He writes and lectures on the universal principles of physical, psychological, and spiritual transformation to a wide variety of audiences that range from scientists and business leaders to religious and New Age groups. Hauck's initiation into alchemy took place while he was in graduate school in mathematics at the University of Vienna, and he has since translated a number of important Latin and German alchemy manuscripts dating back to the fourteenth century. A gifted speaker on Hermetic and esoteric subjects, Hauck has been interviewed on nearly three hundred radio and TV programs including such popular national shows as "NPR's Morning Edition," "Sally Jessy Raphael," "Geraldo," "Art Bell's Dreamland," "CNN Reports," and "Extra." An instructor in the Alchemy Home Study Program, Dennis has initiated over 300 students into the ancient art. His latest books are The Emerald Tablet: Alchemy for Personal Transformation and Sorcerer's Stone: A Beginner's Guide to Alchemy. His latest work The Complete Idiot's Guide to Alchemy is due out from Penguin in April 2008. He is currently working on a full translation of Gottlieb Latz' epic work Alchimia and First Matter, a revealing study of the mysterious "essential ingredient" in all alchemical work. Websites: www.AlchemyLab.com, www.Alchemergy.com, and www.AlchemyCode.com.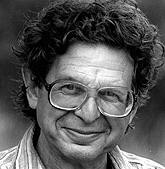 ART KUNKIN was the editor of Essentia, the quarterly alchemical journal of the Paracelsus Research Society in the 1980s. After completing the seven year alchemy course in Salt Lake City with Frater Albertus, Art became president of a mining company and then, after the passing of Manly P. Hall, became president of The Philosophical Research Society in Los Angeles. He is a former Professor of Journalism at the Northridge campus of California State University. Art founded the Los Angeles Free Press in 1964 and has edited it since then. He has edited many other publications including Whole Life Times, The Realist and Ancient Wisdom For Modern Living. Art has studied meditation with Tibetan Buddhists and Tibetan alchemists, Islamic Sufis, Hindu Yogis, Jewish Kabbalists, Gurdjieff groups, Hawaiian Kahunas and Christian Mystics for more than 40 years. For five years in the late 70s he was co-partner with Andrew DaPassano of "The Way of The Magus" meditation school in Los Angeles, which at its peak taught a Tibetan alchemical meditation to 300 students every week. Art has visited the laboratories of alchemists in many European cities. He presently is on the advisory board of The Institute of Mentalphysics, a 400 acre meditation retreat in Joshua Tree, California. Art is the author of the eBook, Alchemy: The Secret Of Life Extension, the contents of which are detailed on his website: www.alchemyrevealed.com. The website also includes a Gnosis magazine interview with Art titled "Practical Alchemy and Physical Immortality" as well as an excerpt from the Time-Life book "Secrets of The Alchemists" about Art's laboratory work. Art can be reached at artkunkin@gmail.com and 760-333-5416. He is interested in coordinating research on the Secret Fire and the three forms of The Philosopher's Stone (Herbal, Mineral, and Animal Stones) and would welcome inquiries on those subjects. Download the featured cover article of the June 2008 Fortean Times "The Last Alchemist: Has the King of the Hippies Discovered the Secret of Everlasting Life?"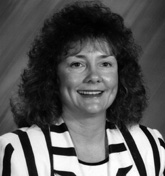 DR. René Lawson has an eclectic education and background. Her Ph.D. is in psycholinguistics, M.A. is linguistics, and B.Sc. is English/Education from the Ohio State University. René won a grant and studied chemistry at Bridgewater College, Virginia while she was still in high school. She was later awarded as a Johns Hopkins University Fellow. She worked as a medical technologist and then became Director of Laboratory at Grady Memorial Hospital, OH. Her main areas of expertise were enzymes and hemoglobinopathies. René lived and taught school in the Outback of Australia and was also a student of the Aboriginal Dreamtime. In Morocco, North Africa, she taught English as a Foreign Language and met the Prince, the current King, at his sixteenth birthday party to translate. She has been a middle school principal for twelve years, specializing in gifted and talented education, as well as the emotionally disturbed. Her psychotherapy studies were realized at Pacifica Graduate Institute, Santa Barbara (where she is known for her fertility spell). As a member of the Women's Gymnastic Team at The Ohio State University, she won a gold medal in Free Floor Exercises at the Buckiana Games. She studied classical piano with Sr. M. Chiara of the des Beaux Arts, France. René won the Mozart Children's Gold Medal Award at twelve years of age. She joined the Ohio State Modern Dance Group as an undergraduate. While at OSU, she was also an adjudicator for the debate team. Richard Oliver Marshall, student of Hans Krebs, Nobel Prize winner for Krebs/Citric Acid Cycle, was her mentor. He regaled consciousness as the full activity of mind and body, and the cycle of consciousness is akin to the citric acid cycle occurring within the mitochondria of every cell in the body, thereby producing cellular respiration for mind and body. Amongst presentations/lectures in therapy, language, brain-based learning, and the gifted. René is studying alchemy and hypnotherapy.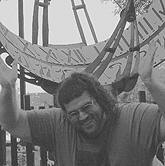 ANDREW MINKIN began studying divination at the age of 14. His formal studies of historical alchemy began as a History of Religions student at Pomona College. He published a thesis in 1991 on the impact of the Chinese divinatory practice, the I Jing on western esoterica. His laboratory alchemy began at the Rose-Croix University. At age 21, was Publicity Director for the Philosophical Research Society under Art Kunkin, assisted in public alchemy classes and studied Agni Yoga with Burt Wilson. His formal education in spiritual alchemy and astrology began in 1989 upon inheriting the library of James Sabia, a former physician to Manly Palmer Hall. Andrew has spoken at the Master Astrologers community in Southern California and has studied several different astrological traditions. Andrew first transitioned from graphic arts to computer programming in 1994. His first computational alchemy was a magic square solving program in 1996. In the same year, he first received visions of twenty-first century astrology. It took until 2006 after leaving Microsoft as a developer consultant to learn what was necessary to realize the vision. His current day job includes writing certification exams and working for a start-up company, Zilliant. On 08/08/08, Andrew launched, Archaeus Design Systems, a web experiment in applying 21st century tools to the traditions of alchemy and astrology.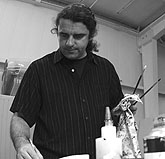 DR. MICHAEL PEARCE is a British born artist with a strong background in scenography -- painting and installation art. Although he has lived in California since 1990, his love for Wiltshire and Devon has never left him and has powerfully influenced his work. He received his BA (Hons) from Dartington College of Arts, then left England to come to the US where he was awarded a Masters in Fine Arts in Theatrical Design from the University of Southern California. To support his studies at Dartington he worked as a street circus performer, fire blower and sidewalk performance artist. Recently, he completed a PhD at Plymouth University, England, submitting a dissertation on Neolithic British ritual art and architecture. He is chair of the Art Department at California Lutheran University in Thousand Oaks. The paintings and installation pieces that together complete Pearce's body of work connect him to his childhood experience of stone circles and long barrows and his study of Hermeticism and alchemical philosophy. The works are marked by the use of symbolism, male and female imageries and celestial references. His paintings establish correspondences between life and death, masculine and the feminine, the sun and the earth. He particularly admires the work of artists Joseph Beuys and Robert Smithson and refers to them in his installation work, while his paintings are rooted in the tradition of artists such as Caravaggio, the German artist Cranach (Martin Luther's good friend), the British artist Francis Bacon. Michael loves the work of the contemporary painter Odd Nerdrum. A travelling man, he regularly returns to the West of England, where he walks the stone circles, to reconnect his work with his old inspiration. These experiences refresh not only his art but also his teaching, bringing new life to his exchanges with his students. Through imagining the rituals that took place in the Neolithic, before there was any recorded history, he wishes to take us back to the origin of our culture and of civilization. Expressing correspondences between the Neolithic and contemporary societies, he points a way for art to move forward. Michael's works will be on display in the hall of the conference. Website: www.GildedRaven.com.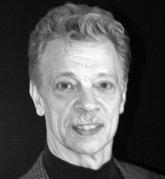 Duane Saari is an alchemist and member of the International Alchemy Guild. He is the past editor of the Alchemy Journal, an online publication dedicated to revealing the contributions of alchemy to all dimensions of our lives. Duane has been a seeker of the meaning of life from a very young age. This journey took him through several careers including teaching, consulting and management to sacred and energy grid sites in the United States, Europe, Egypt, as well as tribal villages in Papua New Guinea and the Philippines. His initiation into alchemy however began with a life changing experience in 1977 while a member of a TORI community. Since that time, Duane, has completed an alchemical apprenticeship with a practicing alchemist, researched the history of alchemy and conducted workshops on the application of alchemy principles to our everyday world. He is currently writing a book that explores what alchemy can tell us about the earth changes currently taking place. His company, Ouroboros Cycle, applies the process of continuous creative renewal to the transformation of our personal and organizational lives. Duane is the Master of Ceremonies for the 2008 Alchemy Conference. He can be contacted at DuaneSaari@hotmail.com.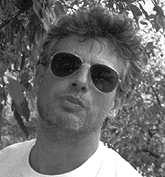 JJ SEMPLE is one of the world's leading teachers on the alchemical life force. His formal education includes studying English Literature at the University of Pennsylvania and George Washington University, and a master's degree in marketing from Hauts Etudes de Commerce (HEC) in Paris. His personal education involves yogic practices and alchemical exploration, inspired by a wide variety of teachers, writers and philosophers, including Gopi Krishna, Milarepa, and Lao Tse. He is the author of Deciphering the Golden Flower One Secret at a Time. His newest book, The Backward-Flowing Method: The Secret of Life and Death, due out in December 2008, takes an expanded look at the subject of activating the Kundalini~Life Force in a safe, permanent, and repeatable fashion. Click on the following titles to download brochures relating to JJ Semple's work: Activating the Life Force, Kundalini-Raw Foods Connection, Deciphering the Golden Flower, and The Backward-Flowing Method. Website: www.LifeForceBooks.com.
GARY STADLER is an alchemical artist who weaves his magic in many ways. He is a professional craftsman and glassblower and designer of original distillation equipment. He also reproduces many of the medieval alchemists' glassware, including retorts, alembics, and pelicans. His alchemy pieces are featured at www.Crucible.org/distillation.htm, and his essential oil distillers range from tabletop home units to giant commercial units. Gary is also an alchemical architect/artist as demonstrated in his amazing Inner Mind exhibit at Burning Man that can be seen at www.Heartmagic.com/inner_mind.html. But perhaps Gary is best known as a New Age composer and lyricist. His songs have been described as a page from a fairytale book, evoking both a delicate and delightful innocence and the deep wisdom and mystical grandeur of the fairy night. His premier album, Fairy of the Woods is a collection of enchanted Celtic compositions that brings legends and myths of Fairy folk to life. Vocalist Laura Drew (also known as Singh Kaur or Lorallei) lent her voice to Stadler's 1998 album Fairy Nightsongs. In 2000, Gary began working with singer Stephannie and the well-known Celtic Harpist Lisa Lynne for his third album Fairy Heartmagic, which was the Runner Up in the World Title category at the International New Age Trade Show in 2001. Gary¹s fourth album, Reflections of Faerie, was released in 2003, and his fifth album, released in 2004, is a collaboration with harpist Lisa Lynne and vocalist Wendy Rule. His most recent releases are the instrumental Fairy lullabies and Sounds of the Soul, a meditative/spiritual piece from Sheila Sterling. More on his music can be found at www.Rhapsody.com/garystadler. Website: www.Heartmagic.com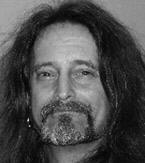 TIMOTHY "KC" WILKERSON graduated the Prima class at Paracelsus College in Salt Lake City in 1984 under the guidance of Dr. Riedel (Frater Albertus). Since then he has endeavored to refine his herbal alchemical artistry entirely on his own. He is the lab manager and sole alchemist with the fledgling company Laughing Lady Bug Botanicals. Their goal is to make herbal spagyrics, as well as other herbal products, available to the public. Plans are also being considered to open a practical laboratory teaching facility in Southern Indiana. Here is a personal statement from KC: "The Paracelsus College closed shortly after Frater Albertus crossed the veil. Since then I've been forging along with my alchemical experiments for 20 years, mostly on my own. In all that time I only met one person who had any idea of what I was talking about regarding alchemy. It's always been my dream to make spagyrics available to the public. I tried to start a company in 1988, and again in 2003, but I couldn't get the financial backing I was looking for. I couldn't find anyone who understood the benefits of herbal spagyrics. Now, with this conference, suddenly I'm among people who believe in the work and who are actively pursuing the hermetic path. The work is no longer a guarded secret. I feel this will help to educate society and bring in more people interested in the work." Website: www.LaughingLadyBug.com
---
ARTISTS, MEDIA, and OTHER ATTENDEES
(If you would like your bio or networking information included on this page, please send it to Conference Coordinator Justin Riley at info@alchemyconference.com.)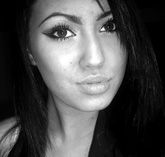 GAEL ARIANA
, who prefers to be called just "Ariana," is the daughter of alchemist Robert Allen Bartlett, author of
Real Alchemy
and
The Way of the Crucible
, and Karen Bartlett, a practicing astrologer, Wiccan HPS. and alchemist's apprentice. Ariana attends Northwest Indian College in Tulalip, Washington, and is an aspiring actress and model. She recently did an anti-smoking campaign ad for
www.NoStankyou.com
. She assists in the family's alchemy products business called Spagyricus, which makes "Terra Vitae Salts of Life" and "Eagleheart Spagyrics" tinctures featured in the
Crucible Catalog
. Ariana will be helping out in the bookstore during the conference.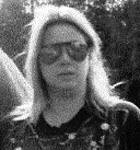 KAREN BARTLETT was born in New York City and grew up in an Italian/Lithuanian family. Her grandmother immigrated from Italy and was a Strega (Italian Witch) who taught Karen folk magick. On the Lithuanian side, her aunt was a Gypsy who read Tarot cards for family members and taught her and her sister the art. Karen was initiated into Welsh Traditionalist Wicca at the age of 14 by the late Eddie Buzinski (co-founder of the Welsh Tradition) along with Lady Rhiannon (of Brooklyn's Warlock Shoppe in Brooklyn which later became Magickal Childe in NYC). At 16, Karen became the youngest High Priestess ever. She was soon hired by the late Herman Slater (author and proprietor of Magickal Childe) to teach classes on pagan rituals. Karen went on to learn Karmic Astrology from Larri Mangum, an astrologer and teacher at the Gurdjieff Center in New York City. Later, Karen moved to Washington and taught classes at the Avalon Wellness Center in Marysville. After meeting her husband, Robert Allen Bartlett, Karen was initiated into alchemy and spagyrics. She has been doing astrology charts by hand (no computer!) for many years. Today, she does consultations that incorporate cell salts into her astrological readings to bring a great source of body balancing to the health deficiencies indicated in the Natal chart. Email: spirithorse322@aol.com.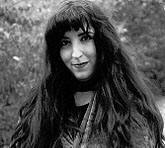 MORGANNE BAUM has been teaching, playing, and studying various drums for over 15 years, including African, Middle Eastern, Celtic, & Japanese Taiko techniques. In addition, she is a composer for piano and voice. She is an Alchemical Fire Circle devotee, having assisted with Rites of Spring, Firedance, Phoenix Fire, MayFire, and Fall Fest for many years. Currently, Morganne is the Business Manager of Vegas Vortex, which produces community ritual events in Las Vegas.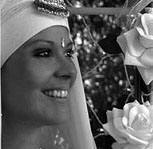 KATLYN BREENE

has been creating sacred art , dance and ritual for over 30 years. Her art is a manifestation of her beliefs and can be seen in places of worship around the world. Katlyn toured the world with a unique dance and magic act for which she was nominated Stage Magician of the Year by the Magic Castle in Hollywood. She is currently the owner and creator of Mermade Magickal Arts which makes fine hand blended incense and oils and is the author and illustrator of many books on spiritual arts and Folklore. Also the
Co-founder of the "Road to Eleusis" an initiatory and transformational retreat based on the Mysteries of Ancient Greece at Eleusis (since 1991). Now in Nevada, Katlyn is the founder and Priestess of Desert Moon Circle a spiritual community based the Mysteries of the Sacred Wheel. Katlyn served as an advisor to the Firedance gathering and holds degrees in several different traditions. She and her husband Michael, known as "Zingaia" create

techno-tantra-trance

music dedicated to sacred lovers and to the Goddess in all Her many aspects.

Website:
www.mermadearts.com/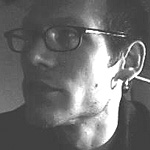 JOSHUA MADARA is a cybernetician-cum-magician and cybrarian who works in Seattle as a software quality assurance engineer. His interests include analytical synthesis and synthetic analysis of cybernetics and magic, and include a wide variety of Hermetic subjects. He believes that psybernetics solved the paradox of how fictional goals such as the statements of intent in magic rituals can have real-world effects by showing that information alone can bring order to chaotic systems when that information is in a feedback relation with that system that might best be termed "bootstrap perception." Read his alchemical work at http://oneirodyne.org/de_alchemia_cybernetica.htm .
PAUL HARDACRE
and
MARISSA NEWELL
have been publishing books, CDROMs and e-zines since the start of this century, first with poetry and art publishers, papertiger media (www.papertigermedia.com), and more recently with their esoteric, occult and arcane book publishing company, Salamander and Sons (www.salamanderandsons.com). Paul is a widely published poet and editor, and alchemist. Marissa is a visual artist and graphic design professional with an interest in life's mysteries. Both are widely traveled, having spent time during the past few years in Myanmar, Singapore, Pakistan, Hong Kong SAR, Indonesia, China, New Zealand, Ireland, the Netherlands, the United States, Italy, India, Cambodia, Vietnam, Laos PDR, Malaysia, and Sri Lanka. Originally from Brisbane, Australia, Paul and Marissa have resided in Chiang Mai, northern Thailand, since early 2004. More at www.paulhardacre.com and www.marissanewell.com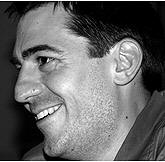 MATTHEW PETRONKO is a student of the great mystery and has been studying the Hermetic tradition for many years. He has studied in both Eastern and Western traditions, as well as somatic and relational aspects of energy work. He has the fortune of being a celebrant in the emerging Alchemical Fire Circle tradition and has been a participant in the Vegas Vortex since 2002. Matthew is actively discovering value in individuals, businesses, and communities, through his private healing practice in the San Francisco Bay Area.
---
To reserve your exhibit space, go to Vendors.
CRUCIBLE BOOKSTORE - The conference bookstore will feature hundreds of discounted alchemy books, audio tapes, DVDs, labware, tinctures, elixirs, and other alchemical products. All credit cards accepted. www.Crucible.org .
SPAGYRICUS COMPANY - This progressive company offers genuine spagyriuc tinctures and other alchemical products. They produces a line of spagyric and homeopathic mineral salts under the Terre Vitae label, as well as tincture blends under the Eagle Heart label. www.byregion.net/profiles/spagyricus.html .
SALAMANDER AND SONS, new publishers of esoteric, occult and arcane books, will be releasing the second title from their Modern Magistery imprint, Alchemical Essays, by the Australian doctor, scientist, antiquarian, and operative alchemist, Ross Mack. The new limited print edition of the Alchemy Journal will also be released.
www.salamanderandsons.com
DR. MICHAEL PEARCE will be displaying his alchemical artwork in the hall of the conference outside the bookstore. www.GildeRaven.com.
LIFE FORCE BOOKS will be displaying books on alchemical diets, as well as other titles, including the works of JJ Semple. www.LifeForceBooks.com
DR. THOM CAVALLI will be signing books, including his breakthrough book, Alchemical Psychology, Old Recipes for Living in the New World. www.AlchemicalPsychology.com. His office is located in Santa Ana, California, and he can be reach via email at illavac@hotmail.com.
CLARITY PUBLISHING will be offering booksignings with Dr. Bruce Fisher and a wide selection of original esoteric books. http://myweb.cableone.net/subru
DENNIS WILLIAM HAUCK will be doing booksignings and taking orders for his new book The Complete Idiot's Guide to Alchemy due out from Penguin in April 2008. www.AlchemyLab.com,
ROCKY MOUNTAIN MYSTERY SCHOOL INTERNATIONAL and Dr. Gudni Gudnason will be offering booksignings, free information, and a selection of esoteric books. www.rmmsint.com and www.fratergedrm.com
SCIENTIFIC GLASS COMPANY will be offering alchemical distillation equipment, as well as CDs of the transformative music of Gary Stadler. www.Heartmagic.com
SOLSTICE HERBALS
. Tinctures, essences, and balms created by Bradley Capron, L.Ac., a practicing acupuncturist and herbalist out of McMinnville, Oregon. Traditional alchemy, spagyrics, and other techniques are used to create high quality herbal medicinals. All herbs are grown, harvested, and processed organically, and incorporate astrological planning from seed, to plant, to finished product.
www.solsticeherbals.com
SERGIO ETCHEVERRY has been a practicing spagyrist for over 20 years and is a member of the Alchemy Guild. He is the owner of the only shop in Buenos Aires, Argentina, dedicated to alchemy. He also holds workshops and courses on basic and advanced spagyrics. His website has a library of alchemy texts in Spanish. www.arcangelrafael.com.ar
GLORIA BARGIEL will be offering an amazing breakthrough in alchemical pain and stress management. Far Infrared, Negative Ions, and Amethyst have all been individually recognized for their healing powers, and the BioMat remarkably combines all three. Gloria Bargiel, 525 Hotel Plaza, Boulder City NV 89005. 702-376-0050 email missglo@cox.net. Website: www.richwayusa.com.
SUZANNE COREY will be showing her powerful alchemical sound clear crystal healing bowls. A gathering of Spiritual Sound and vibrational tool for self healing, sacred creation and higher consciousness. The alchemy of sound blends the spiritual with the practical to expand and open new pathways within you. Suzanne Corey, 1000 Nevada Hwy. Suite 203, Boulder City NV 89005. Tel: 702 294-BEAR.
BIOPRO cell phone chips for positive and safe cell phone usage will be demonstrated at the event. Website: www.mybiopro.com.
MASSAGE. A relaxing and healing massage therapist and table will be available at the conference to sooth and restore tired alchemists.
---